Even as the campus on Saturday celebrated the life and legacy of professor George N. Parks, who led the Minuteman Marching Band to national prominence during his 33-year tenure, it was clear that his influence will continue to be felt just as his death will continue to mourned far beyond the campus itself.
I was honored to be asked to speak. UMass has been kind to archive the video. I come in at 1:04:28.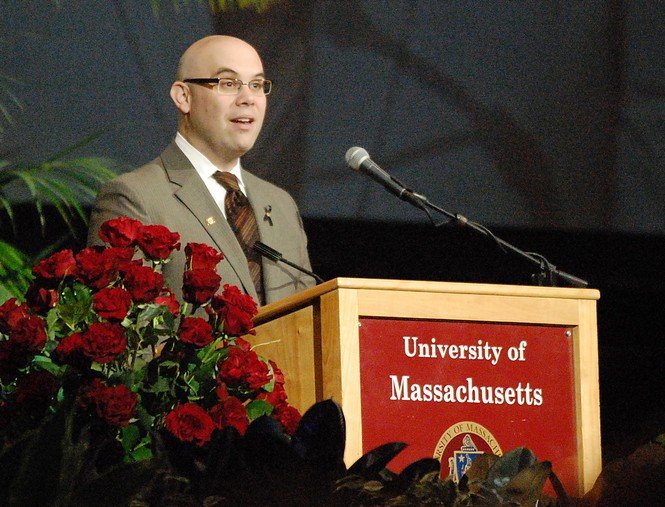 More than 900 alumni members of the band returned to campus over Homecoming Weekend for a memorial service held for Parks, 57, who died of a heart attack Sept. 16 while traveling with the 350-member band in Ohio.