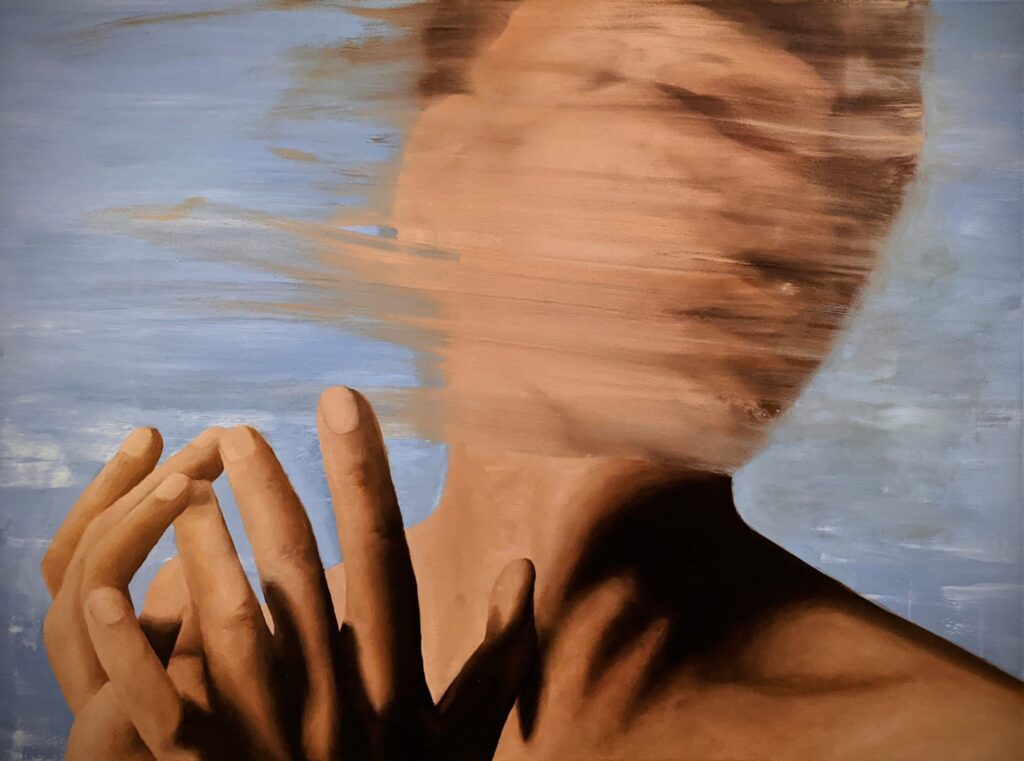 This is my first major art purchase. I love it on so many levels, as the imagery depicted how I was feeling in one of life's difficult moments.
I stumbled upon the the artist's Instagram profile and we chatted back and forth a bit before I decided I needed this art in my home. Turns out Erik Carter painted this during a life moment of his own. So it was great bonding over that, oh, and also both of us being gay.
But small worlds being what they are, Erik shared that he grew up a mile or so from where I am living today. How about that?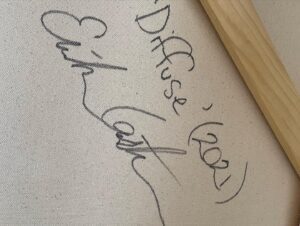 Diffuse
signed Erik Carter and dated 2021 (on the reverse)
oil on canvas
30 by 40 in.
Acquired from the painter by the present owner, 2022.