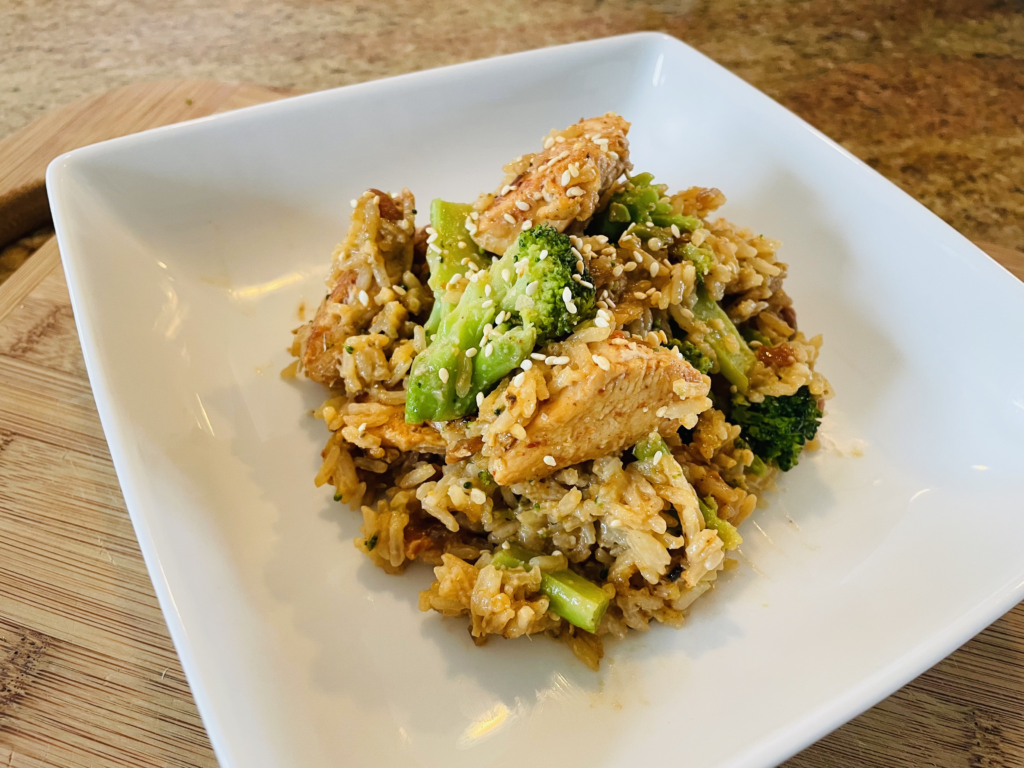 Here's a fun and delicious pantry-cleaning recipe I just created. Tweak it to make your own!
Ingredients
2 cups Jasmine rice
1/4 cup white miso paste
olive or peanut oil
1 med. onion
3 med. carrots
1/4 cup Shoyu or soy sauce
1 Tbsp. fresh ground Sichuan pepper
2 cups broccoli florets
2 Tbsp. chili crisp
3 chicken breasts
1 Tbsp. of your favorite hot spice blend
salt to taste
cilantro
toasted sesame seeds
Method
Cook rice according to package instructions. While rice is cooking, dice onion and carrot and saute until softened and slightly browned. Add Shoyu and and Sichuan pepper. Reduce until most of liquid evaporates. Add to rice along with miso and chili crisp.
Roughly chop broccoli florets and saute until cooked. Add to rice mixture.
Cut chicken into bite-size pieces and coat in hot spice blend. Cook in olive oil until done and browned. Add chicken to rice mixture and combine. Taste for seasoning and salt to taste.
Garnish with chopped cilantro and toasted sesame seeds.