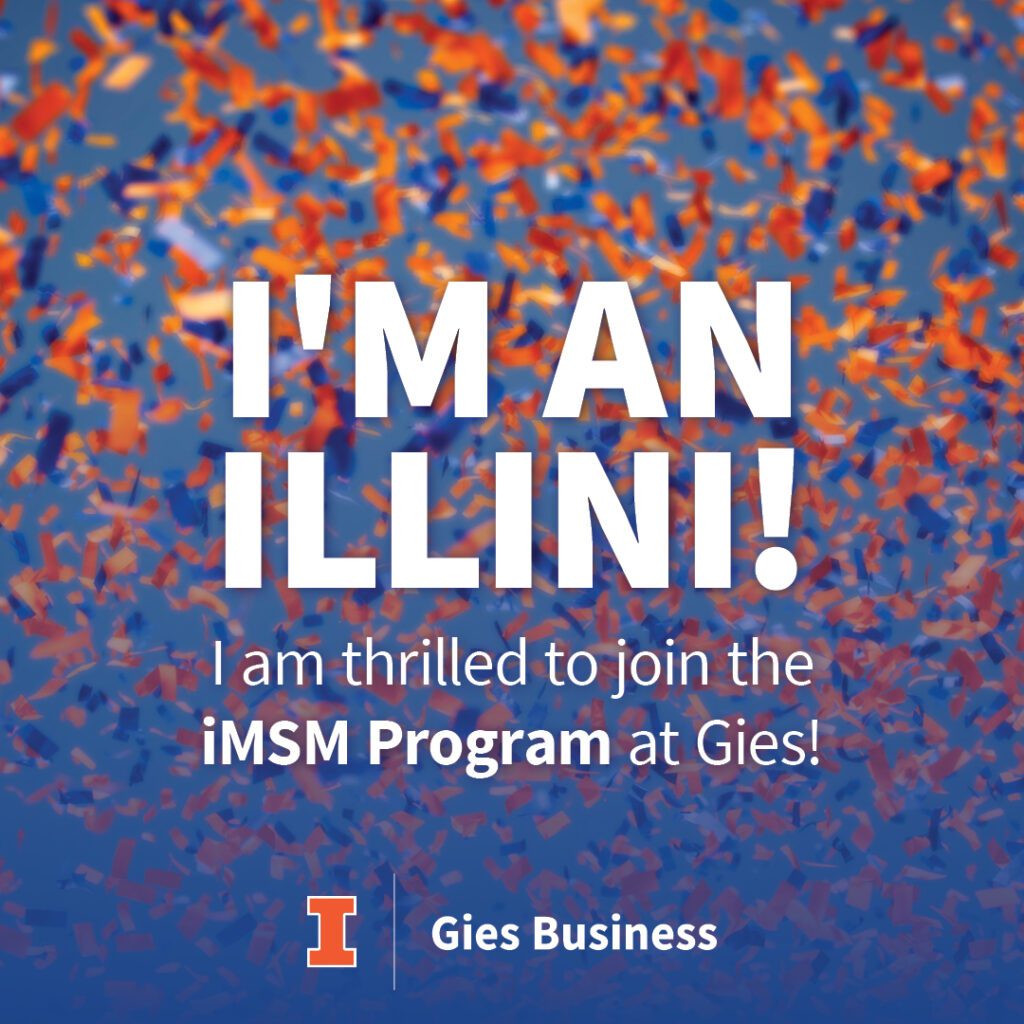 Wait, what?
Yep, I'm an Illini. That's the mascot at the University of Illinois Urbana-Champaign! In a few weeks, I'll begin a master's degree in management!
Let's see how this goes 😉
In the meantime, here's the essay I wrote when I applied. Enjoy!
The path to success is rarely a straight line; it's often marked by twists, turns, and unexpected detours that lead us to discover our true potential. Cliché much? My journey from a challenging undergraduate experience to thriving in a diverse marketing career with a trajectory of public service and entrepreneurship has been nothing short of transformative. It is with great enthusiasm that I submit my application to the Gies iMSM, a step I believe will empower me to further excel and contribute meaningfully to the business world.
My academic journey was a rollercoaster. As an undergraduate student, I struggled to find my footing. The traditional classroom environment didn't resonate with me, and my grades reflected that disconnect. However, as I navigated those challenging years (13 of them to be exact) I realized that my learning style was better suited to real-world applications and experiential learning. It was during this time that I recognized the power of perseverance and resilience—qualities that have proven to be invaluable in my subsequent endeavors.
That perseverance is largely rooted in the lessons learned through a few of my UMass professors. My sociology advisor saw in me something I didn't and offered me a for-credit opportunity to help him with a research project. I thrived in that role, poring over government documents identifying data he could use in his research. And two music professors taught me more about life and vocation than one could imagine.
When looking closely at my UMass transcript, you might chuckle to yourself that it appears I "majored in band." While that might be an apt pejorative for my overall academic performance, it is the source of my professional superpowers. As a leader of the Minuteman Band at UMass, I benefited from untold experiences in logistics, budgeting, fundraising, and event planning. I've proudly served that organization for 25 years, leading the fundraising of approximately $2 million, being named to their Hall of Fame, and being awarded honorary membership in two Greek service organizations.
Following my (eventual) graduation from UMass, I ventured into the realm of marketing, intrigued by its dynamic nature and the potential for creative problem-solving. Despite my academic setbacks, I was determined to prove myself in the professional world. Over the years, I immersed myself in various industries, from technology to financial services, consistently pushing the boundaries of my capabilities. Through dedication and hard work, I not only carved a niche for myself but also earned recognition and awards for my work. These accolades were not just validation of my efforts; they were milestones that reinforced my belief in continuous growth and learning. That learning included studies in marketing (Northwestern's Kellogg School) and design theory (Rhode Island School of Design). I'm currently working toward becoming a Certified Facilitator in Appreciative Inquiry.
These disciplines, seemingly distinct, intersected in surprising ways. Design theory, with its emphasis on empathy and user-centric solutions, provided a fresh perspective on management challenges. The synthesis of these fields has enriched my problem-solving toolkit, enabling me to approach complex issues from multiple angles. This "learning stew" also gave me the courage and confidence to be a public speaker at events like Salesforce's annual Dreamforce event and also to a room of college presidents at the American Association of Community Colleges' national meeting. Appreciative Inquiry is giving me tools (beyond OKR, SMART, or RACI goals) to make positive change in the workplace.
During this time, I also enjoyed the unlikely experience of teaching in UMass' online journalism certificate program. Over 12 years and countless students I learned a lot, while also imbuing my tenacity into the work. My course was specifically cited in a 2006 UPCEA program of excellence award.
My professional journey took an unexpected turn when I became involved in town government. Serving the community opened my eyes to the impact of effective management and leadership. I served as chair or co-chair of my town's Cultural Council, Historical Commission, and Master Plan Committee. I realized that my ability to drive change and achieve results could be amplified through a solid foundation in management principles. These experiences motivated me to begin graduate study, earning an A in my first course.
My journey, from overcoming academic challenges to thriving in my current role as a chief marketing officer, has been marked by growth, resilience, and a hunger for knowledge. As I stand at the trailhead of a graduate degree in management, I am prepared with not only a wealth of experiences but also a deep appreciation for the transformative power of education. With half of my career devoted to higher education, I am confident that the Gies iMSM will provide the platform for me to elevate my skills, broaden my perspectives, and equip me with the tools necessary to drive positive change on a larger scale.
I have come to realize that success is not defined solely by one's past achievements, but by the ability to adapt, learn, and persevere. My unconventional path has endowed me with a unique perspective—one that marries creativity with strategy, and experience with learning. I am committed to harnessing this perspective to grow in my profession, where the challenges are as diverse as the solutions we craft.
My journey has been a testament to the power of change. My successes in marketing, public service, and entrepreneurship have paved the way for this new chapter in my life. Armed with passion, experience, and an insatiable thirst for knowledge, I am eager and confident that it will catalyze my evolution into a visionary leader who can navigate complexities, inspire teams, and drive impactful change.