Tweeting during the event also resulted in EMC's first ever trending topic on Twitter across the entire United States. But there's more… here a capsule of the bait activity I blogged about recently. That "mega bait" was recognized by B2B Magazine.


You don't find many campaigns that are this multidimensional. From influencer relations to promotional mailings to live events to YouTube, the EMC campaign used almost every channel at its disposal.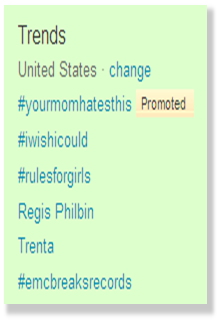 The theme of "Breaking records" was carried through a direct mail puzzle with a corresponding interactive game on Facebook. Virtual simulcasts were supported by videos featuring storage-related Guinness World Records that EMC broke. A Breaking Records Tour traveled to more than 50 cities.
The 250,000-member customer community held an open, live Q&A session with engineers. There was even an interactive on-line game just for employees. And the results were impressive: More than 700,000 views on YouTube, more than 40 posts by influential bloggers, 2,500 participants in the community event and more than 1,500 tweets, which helped the #EMCBreaksRecords hash tag briefly break into the top trending topics on Twitter. The total Facebook fan base more than doubled in two weeks. An impressive 28% of all traffic to the event registration page originated from social media sites and/or social media engagement.